Insurance & Investment
Scope of Business
Established in 1998, Chevalier Insurance Company Limited is one of the major property and casualty insurers in Hong Kong. The company underwrites a whole range of general insurance business. Its leading position is further strengthened by its professionalism and deep knowledge of the field, as well as by the provision of value-added services such as rehabilitation programs for injured workers.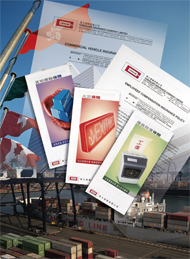 Providing professional insurance advice
The company's growth and development reached a historic milestone in 2007 when it introduced an extended warranty insurance program for electrical appliance chain stores so that they could provide consumers with a good choice of extended warranty services. In May 2007, it was appointed by Employees' Compensation Insurance Residual Scheme Bureau Limited as the Appointed Service Provider to provide insurance services to those employers who have difficulty in finding employee compensation insurance cover.

Beyond its footprint in Hong Kong, Chevalier established a representative office in Ho Chi Minh City, Vietnam in 2006 to undertake market research and explore development opportunities.

Since its establishment in 1990, Chevalier (Insurance Brokers) Limited has offered customers comprehensive insurance consultancy services.

Chevalier's investment business is based on a prudent risk management and investment strategy with its investment placed in a well-balanced portfolio, including fixed interest instruments, equities and funds. This ensures a stable source of return and income.

Major Classes of Insurance
Fire insurance
Property all risks insurance
Contractors' all risks insurance
Erection all risks insurance
Employees' compensation insurance
Public liability insurance
Bond
Plant and machinery insurance
Motor insurance
Marine cargo insurance
Project Highlights / Major Clients
Hong Kong
SKYCITY - 11 SKIES
Redevelopment of No. 2 Murray Road
Commercial Development at 41 King Yip Street, Kwun Tong
Office Development at AIL462, Yip Kan Street and Wong Chuk Hang Road
Residential Development at 233-235 Prince Edward Road West
Castle Peak Road / Un Chau Street Development Project (SSP-016)
Foundation for Public Housing Development at Tung Chung Area 100
Phased Reprovisioning of Cape Collinson Crematorium
Conversion at Morse Park Swimming Pool Complex
Extension of Operating Theatre Block for Tuen Mun Hospital
Expansion of the Hong Kong Red Cross Blood Transfusion Service Headquarters
Reclamation Works of the Hong Kong-Zhuhai-Macao Bridge Hong Kong Boundary Crossing Facilities
Chevalier Insurance Company Limited
The Hong Kong Federation of Insurers
Member
Insurance Authority
Authorized General Insurer
The Insurance Claims Complaints Bureau
Member
Motor Insurers' Bureau of Hong Kong
Member
The Employees' Compensation Insurance Residual Scheme Bureau Limited
Appointed Service Provider
Chevalier (Insurance Brokers) Limited
Professional Insurance Brokers Association Limited
Member
Chevalier Insurance Company Limited
Address: 22/F, Chevalier Commercial Centre, 8 Wang Hoi Road, Kowloon Bay, Hong Kong
Tel: (852) 2312 1818
Fax: (852) 2312 0818
Email:
insurance@chevalier.com
Chevalier (Insurance Brokers) Limited
Address: 22/F, Chevalier Commercial Centre, 8 Wang Hoi Road, Kowloon Bay, Hong Kong
Tel: (852) 2881 6481
Fax: (852) 2890 5671
Email:
insurance@chevalier.com