Electrical & Mechanical Engineering
Scope of Business
Established in 1986, Chevalier (E & M Contracting) Limited has excelled in the industry by virtue of its expertise. The company provides a wide range of services covering heating, ventilation, air conditioning, electricity, fire services, water supply and drainage, emergency back-up power supply systems, air conditioning equipment sales, commissioning and maintenance services. Enriched by its experiences in design, supply and installation of building services systems and project management, Chevalier always offers quality services to different customers.
Wynn Palace Macau
Galaxy Resort, Macau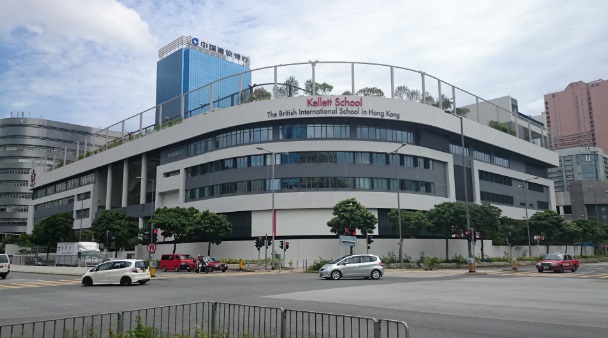 Kellett School
The Community College of
City University Building
 Grand Lisboa Hotel
City of Dreams, Macau
Tseung Kwan O Indoor
Velodrome cum Sports Centre
MGM Butterfly Pavilion
The company has won many customers' support and large-scale electrical and mechanical contracts in Hong Kong, Macau and Mainland China, including Galaxy Resort and Casino in Cotai, Macau Phase I & II, Wynn Resorts Macau and Wynn Palace Cotai, Tsim Sha Tsui Gateway Phase II and Beijing Henderson Center.
Chevalier (E & M Contracting) has also participated in a number of education institute and school construction projects, such as the Hong Kong Polytechnic University - Chow Yei Ching Building and Kellett International School - Kowloon Bay Campus. Moreover, Chevalier is a special contractor for public works projects approved by the Development Bureau. It has participated in a number of major government building projects such as the Central Reclamation Phase III, the Queen Mary Hospital Specialist Out-patient Clinic and the Tseung Kwan O Indoor Velodrome cum Sports Centre.


Services
Design and installation of HVAC, electrical, fire services, plumbing & drainage and emergency generator systems
Repair and maintenance services of HVAC, electrical, fire services, plumbing & drainage and emergency generator systems
Sales of Hitachi air-conditioners
Hong Kong
Kellett School
Central Reclamation Phase III - E & M Facilities and Pumping Stations
China Light Power Data Centre
Gateway II
Tseung Kwan O Indoor Velodrome cum Sports Centre
The Metropolis Mall, Hung Hum
The Community College of City University of Hong Kong
The Hong Kong Polytechnic University
The University of Hong Kong 
Macau
Wynn Palace
City of Dreams
Galaxy Resort
Grand Lisboa Hotel
Macau Tower - Entertainment Centre
MGM
Wynn Resorts
China
Arcadia, Shanghai
Beijing Henderson Centre, Beijing
Shanghai Plaza Phase 1, Shanghai
Sincere Quilin Building, Dalian
Buildings Department
Register of Specialist Contractors (Ventilation Works)
Registered Minor Work Contractor (Company)

Electrical and Mechanical Services Department
 Registered Electrical Contractor

Fire Services Department
Fire Service Installation Contractors (Class 2)

Hong Kong Housing Authority

Electrical Contractors
Maintenance, Emergency Generators*
Hong Kong Quality Assurance Agency

ISO 9001 : 2008 CC393 Certification - Design, Supply and Installation of Heating, Ventilation and Air-conditioning Systems; High Voltage, Low Voltage and Extra Low Voltage Electrical Systems; Fire Services Systems; and Plumbing and Drainage Systems; Maintenance and Operation of Heating, Ventilation and Air-conditioning Systems; Maintenance of High Voltage, Low Voltage and Extra Low Voltage Electrical Systems
ISO 14001 : 2004 CC5287 Certification - Design, Supply and Installation of Heating, Ventilation and Air-conditioning Systems; Electrical Systems; Fire Services Systems; and Plumbing and Drainage Systems; Maintenance of Electrical Systems; Heating, Ventilation and Air-conditioning Systems
OHSAS 18001 : 2007 CC5288 Certification - Design, Supply and Installation of Heating, Ventilation and Air-conditioning Systems; Electrical Systems; Fire Services Systems; and Plumbing and Drainage Systems; Maintenance of Electrical Systems; Heating, Ventilation and Air-conditioning Systems
Works Branch, Development Bureau
Air-conditioning Installation (Group II) (On probation)
Diesel Generator Installation*
Electrical Installation (Group III)
Industrial Type Electrical Installation*
Mechanical Handing and Lifting Installation*
Mechanical Plant and Equipment Installation (Group II)*
Supply and Installation of Pumpsets and Associated Pipework*
Note: *Licensed by Chevalier (HK) Limited
Chevalier (E&M Contracting) Limited 
Address: 22/F, Chevalier Commercial Centre, 8 Wang Hoi Road, Kowloon Bay, Hong Kong
Tel: (852) 2111 4811 / (852) 2111 4833
Fax: (852) 2757 6841 / (852) 2755 5972 / (852) 2798 7623
Email: 
aircondi@chevalier.com
 / 
cem@chevalier.com