Insurance & Investment

Scope of Business
Established in 1998, Chevalier Insurance Company Limited is one of the major property and casualty insurers in Hong Kong. The company underwrites a whole range of general insurance business and is a leading provider of engineering insurance. Its leading position is further strengthened by its professionalism and deep knowledge of the field, as well as by the provision of value-added services such as rehabilitation program for injured workers.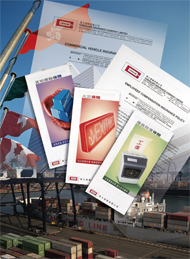 Providing professional insurance advice
The company's growth and development reached a historic milestone in 2007 when it introduced an extended warranty insurance program for electrical appliances chain stores so that they could provide consumers with a good choice of extended warranty services. Today, the company is one of the leaders in warranty insurance in Hong Kong. In May 2007, it was appointed by Employees' Compensation Insurance Residual Scheme Bureau Ltd as the Appointed Service Provider to provide insurance services to those employers who have difficulties in finding employee compensation insurance cover. Subsequently, over 100 employers of High Risk Groups have joined the scheme. This growth proves that the company is a reliable player in the industry, with a good reputation for a high standard of services.
Beyond its footprint in Hong Kong, Chevalier has also expanded its portfolio to China where it set up a representative office in Beijing in 2001 to undertake market research and establish strong network in the Mainland market. This marked a milestone in the Group's development of its insurance business in China. In 2006, Chevalier also established a representative office in Ho Chi Minh City, Vietnam to undertake market research and explore development opportunities.

Since its establishment in 1990, Chevalier (Insurance Brokers) Limited has offered customers comprehensive solutions ranging from risk management to asset management.
Chevalier's investment business is based on a prudent risk management and investment strategy with its investment placed in a well-balanced portfolio, including fixed interest instrument, high yield notes, equities and funds. This ensures a stable source of return and income.

The major classes of insurance that Chevalier (Insurance) coveres include fire insurance, property all risks insurance, contractors' all risks insurance, erection all risks insurance, employees' compensation insurance, public liability insurance, bond, plant and machinery insurance, motor insurance and marine cargo insurance.
Major Classes of Insurance
Fire insurance
Property all risks insurance
Contractors' all risks insurance
Erection all risks insurance
Employees' compensation insurance
Public liability insurance
Bond
Plant and machinery insurance
Motor insurance
Marine cargo insurance
Project Highlights / Major Clients
Hong Kong
Billionnaire Royale
District Open Space, Sports Centre & Library in Area 74, Tseung Kwan O
Double Cove, Lok Wo Sha
Four Seasons Hotel
Grand Promenade
Grand Waterfront
Hong Kong Community College, The Hong Kong Polytechnic University
Hong Kong Wetland Park
Hong Kong-Zhuhai-Macao Bridge Hong Kong Boundary Crossing Facilities - Reclamation Works
Nina Tower I & II
Reprovisioning of Cape Collinson Crematorium
The Hong Kong Polytechnic University, Student Hostel,  Phase 3
Chevalier Insurance Company Limited
The Hong Kong Federation of Insurers
Member
Office of the Commissioner of Insurance
Authorized General Insurer
The Insurance Claims Complaints Bureau
Member
Motor Insurers' Bureau of Hong Kong
Member
The Employees' Compensation Insurance Residual Scheme Bureau Limited
 Appointed Service Provider
Chevalier (Insurance Brokers) Limited
Professional Insurance Brokers Association Limited
Member
Chevalier Insurance Company Limited
Address: 22/F, Chevalier Commercial Centre, 8 Wang Hoi Road, Kowloon Bay, Hong Kong
Tel: (852) 2312 1818
Fax: (852) 2312 0818
Email: 
insurance@chevalier.com
Chevalier (Insurance Brokers) Limited
Address: 22/F, Chevalier Commercial Centre, 8 Wang Hoi Road, Kowloon Bay, Hong Kong
Tel: (852) 2881 6481
Fax: (852) 2890 5671
Email: 
insurance@chevalier.com