Property Management
Scope of Business
Chevalier Property Management Limited (CPML) provides management services for residential, commercial and industrial buildings, shopping malls and carparks. With a total management area of over 32 million square feet, of which around 29 million square feet are residential, CPML aims to provide a better living environment for Hong Kong.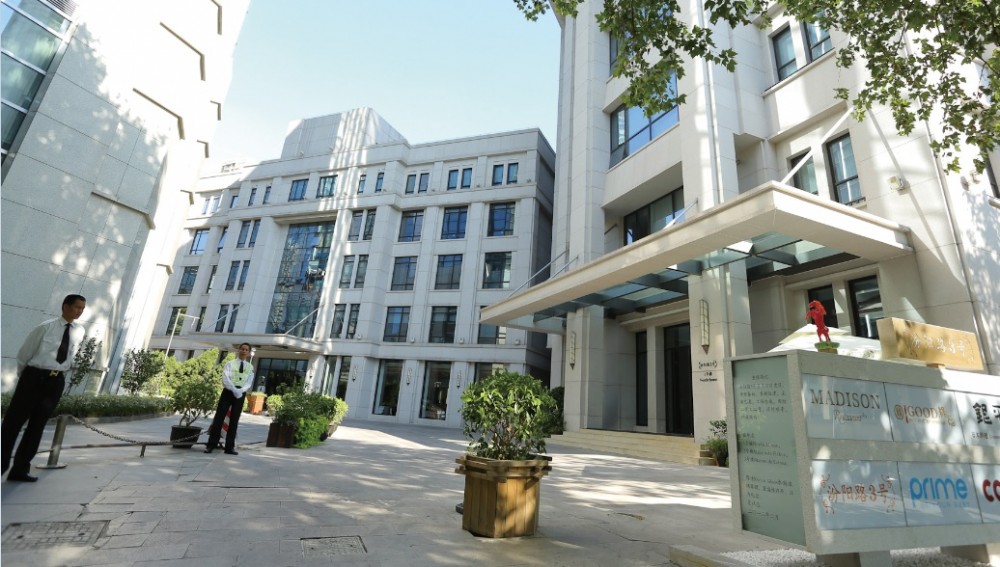 Fenyang Road, Shanghai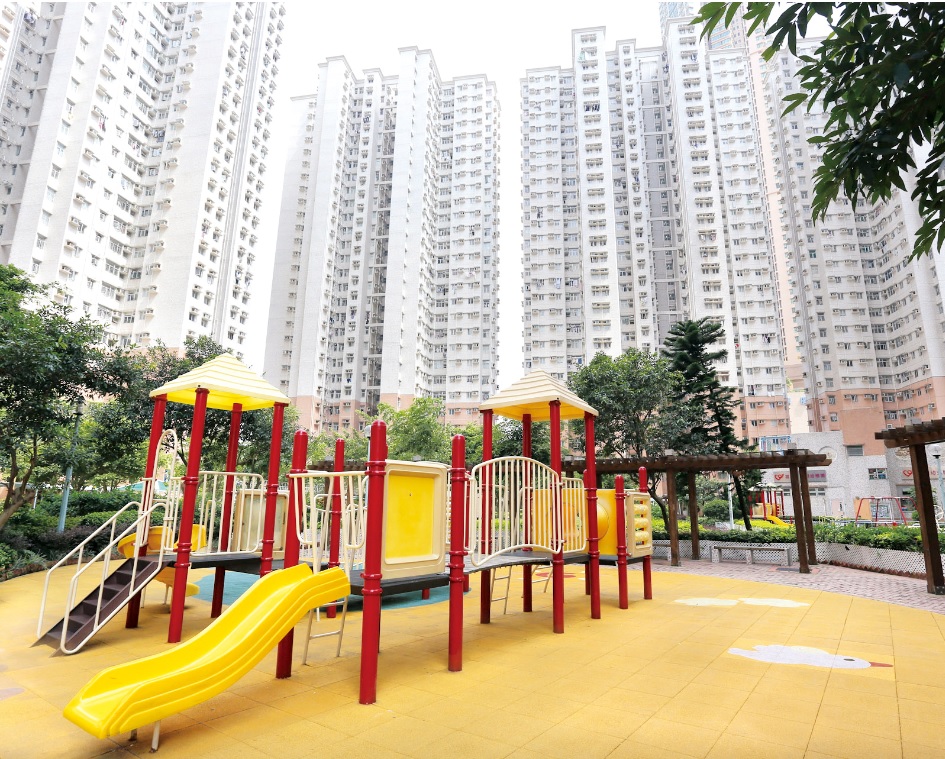 Providing a harmonious and comfortable living environment for residents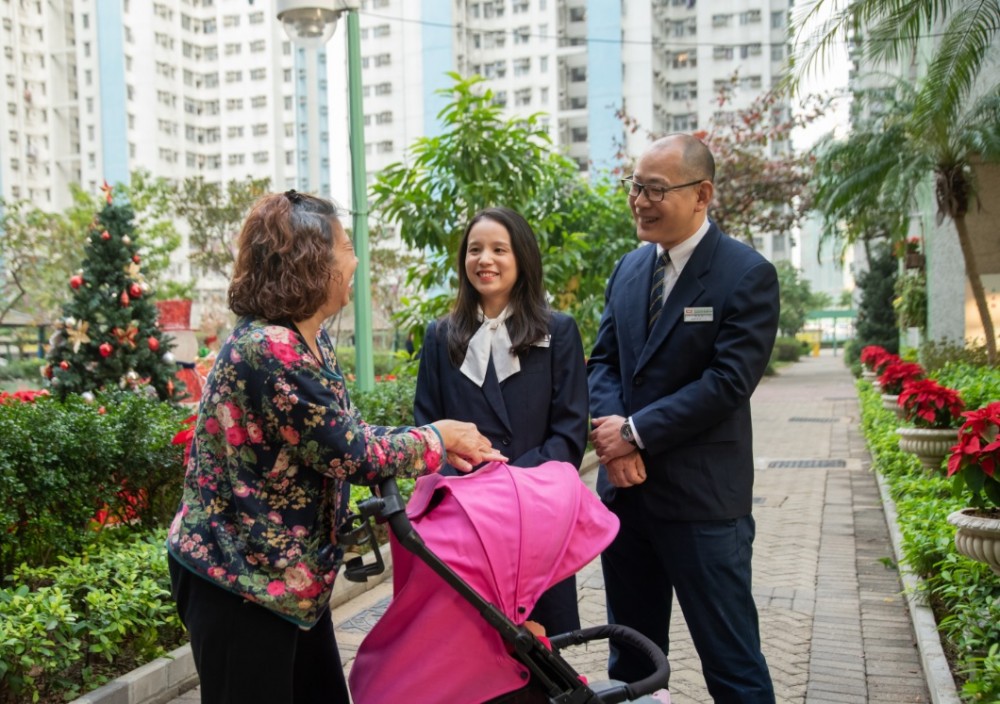 Superior management
services for residential
buildings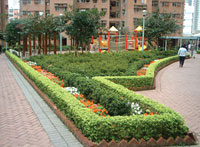 Gardening services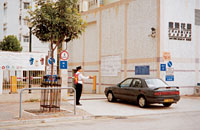 Management services
for carparks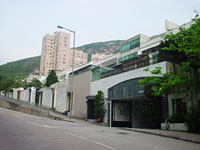 Management services
for Jardines' Lookout
Garden Houses
"Your home in safe hands" is CPML's promise to its customers, and it has earned many commendations from Incorporated Owners. Regular community, recreational and caring activities are organized for residents to create a harmonious living environment.

CPML has further extended its property management business to Shenzhen, Shanghai and Changchun. In recent years, CPML successfully tendered for various property management contracts, including Fenyang Road in Shanghai.
Services
Security
A Security Company License - Type I has been granted since 1996 which is under the Security and Guarding Services Ordinance (Cap.460).
Cleaning
A comprehensive monitoring system on cleaning service provided by our in-house staff or contract-out arrangement, leading to a comfortable living and working environment.
Maintenance
The expertise of both on-site maintenance staff and support team from Head Office provide professional advice, supervision on contractors' performance and monitoring of satisfactory work quality for each stage.
Landscaping
Landscaping and the notion of environmental protection become more important nowadays. Chevalier strives to create beautiful gardening in estates, and has designed many creative and beautiful landscaping which have been awarded.
Carpark Management
Carpark management includes security service and illegal parking control. A comprehensive car park monitoring system is in place including the technical installations / maintenance on computer controlled gate bar, CCTV and recording system.
Value-Added Service
Chevalier believes good communication between customers and management office is essential. Various community activities are arranged on a seasonal basis to enhance communication and coherence.
Hong Kong
Charming Garden
Chevalier Cold Storage & Logistics Ltd.
Glorious Garden
Harmony Garden
Jardines' Lookout Garden Houses
Kwong Yuen Estate
Sheffield Garden
The Verandah Garden
Sunningdale Garden
City Hub
China
Chevalier Place, Shanghai
Fenyang Road, Shanghai

Property Management Services Authority
Property Management Company Licence

Hong Kong Housing Authority
Property Services Agents (PSA)
Security Service Contractors (Band IIA)

Hong Kong Association of Property Management Companies Limited
Council Member
Security and Guarding Services Industry Authority
Security Company Licence (Security Work Type I)
Leisure and Cultural Services Department
Approved List of Suppliers
Shanghai Municipal Administration of Housing, Land and Rescource
Qualification Certificate for Property Management Enterprise in Shanghai, People of Republic of China (Grade III)
Electrical and Mechanical Services Deparment - The Hong Kong Energy Efficiency Registration Scheme for Buildings
Certificate for RegistrationChevalier Warehouse Building (2005)
Hong Kong Management Association – Quality Award
Bronze Award (2006)
Water Supplies Department - Quality Water Supply Scheme for Buildings – Fresh Water (Plus)
Certificate of Gold
Harmony Garden (2014) Gardenview Garden (2014) Saddle Ridge Garden (2014) Wei Chien Court of Wyler Gardens (2016)
Certificate of Silver
Sunningdale Garden (2014)
Security Services Best Training Award
Award of Gold (Licensed Security Company – Type I) (2015)
Award of Bronze (Licensed Security Company – Type 1) (2016)
Kowloon West Best Security Services Awards
Honorable Managed Property – Charming Garden (2013, 2016 - 2021)
Outstanding Managed Public Carpark – Charming Garden (2013, 2015)
Five Star Managed Property – Grandview Garden (2015)
Honorable Managed Property – Grandview Garden (2016 - 2017)
Best Managed Public Carpark – Grandview Garden (2017)

New Territories North Region Best Security Services Awards
Property Management Award – Tsui Ning Garden (2017, 2019)
Property Management Award – Glorious Garden (2017)

New Territories North Region Project LinkGuard – Property Management (Security) Awards
Two Stars Award – Glorious Garden (2017)
Environmental Campaign Committee – Hong Kong Awards for Environmental Excellence
"Class of Excellence" Engerywi$e Label – Harmony Garden (2012, 2014, 2020)
Environmental Protection Department – Source Separation of Domestic Waste
Silver Award & Award for Enhancement
Kwong Yuen Estate (2011/2012)
Certificate of Merit Grandview Garden (2011)Charming Garden (2011)Harmony Garden (2010, 2016/2017)Fullview Garden (2010, 2019/2020)Siu On Court (2007/2008)Charming Garden (2007/2008)
Eastern Community Green Station - Estate With Highest Recycling Rate (2001 - 3000 Units)
Champion - Harmony Garden (2017/2018)
Green Council – Hong Kong Green Awards
Green Management Award (SME) – Service Provider - Bronze Award (2016)
Quality Building Management in Kowloon City
Champion – Wei Chien Court Wyler Gardens (2018/2019)
Best Hygiene Building – Wei Chien Court Wyler Gardens (2018/2019)

Occupational Safety & Health Council
Best Property Management Award in Occupational Safety and HealthSaddle Ridge Garden (2014/2015) Kwong Yuen Estate (2014/2015) Charming Garden (2014/2015)